COURTESY OF:
Daniel Thelen
Knights of Columbus
PO Box 329
Westphalia, MI 48894
989-587-6790
daniel.thelen@kofc.org
http://www.kofc.org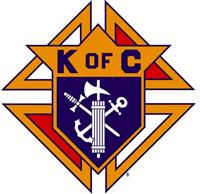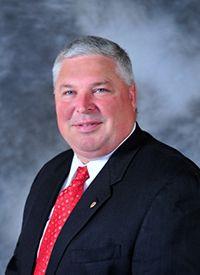 Financial Strategies for Couples or Singles
In the United States, life expectancy is 80.4 years.1 In the context of retirement, that statistic begs the question: "If you retire at the age of 65 and live until you're 80, are you on track to continue the lifestyle you desire in retirement?" Whether you are currently married or single, your tomorrows depend on what you do today. Some might carefully plan their two-week vacation or discuss major purchases at length with friends, but then avoid talking about what life's unpredictability could mean to their long-term plans. Here are some basic financial ideas:

Emergency savings: How much should you have? Ideally, you should have enough money in an emergency fund to cover essential expenses for several months. Save this fund for true emergencies – a job loss, illness, or major unexpected expense.

Spending: Stop carrying credit card balances and stop overspending. If you can't afford to pay off your credit card each month, don't use it.

Life Insurance: Life insurance doesn't just replace a lost salary to meet long-term financial needs. It may provide the money that allows your loved ones precious time to grieve. A spouse, partner, or dear friend may need additional unpaid time away from their job to get through their own grief, as well as help children or family members work through their pain.

Disability Income Insurance: Stress, diabetes, heart disease, back problems, cancer, and auto accidents are just a few examples of causes of disability. Can your finances withstand losing your income temporarily (or permanently) due to a health issue?

Retirement: Planning for your future requires more than just contributing to your 401(k) account. There are a number of additional strategies that may complement your efforts toward achieving greater financial security in your future.

In addition, if a divorce or a death has impacted previous goals and objectives, be sure to look for any gaps that need to be closed now. Once you have explored your options, you can take action to secure your future — and get back to the business of enjoying life. Tailoring a retirement strategy to meet your specific objectives is key. Ask for information about your options. When more education equals greater confidence, why not learn more today?

1https://www.cia.gov/the-world-factbook/countries/united-states/
Your 5-Year Retirement Checklist
Estimate your cost of living versus your retirement savings
and income
Take inventory of every dollar of debt, liability, savings, Social Security benefits, and any other income streams and insurance policies to determine where you stand financially.

Build an emergency fund as part of this number. Some financial professionals suggest three months' living expenses, others, one year. Six months' worth of funds may be sufficient to cover your expenses in case of emergency.

Would $1 million be enough to retire comfortably? Whether you ultimately decide on a number higher or lower, this will give you an indicator against which to begin tracking your savings.

Explore part-time or full-time positions
Whether you find that you need the extra income, want to remain more active physically or socially, or simply crave a passion-driven job far removed from your former career — every dollar you earn may be a dollar that can stay in your retirement account!

Evaluate and create a real estate strategy
Do you want to downsize or relocate in retirement? You may have a favorite spot you love to vacation and often think of retiring there. But be sure to research and examine these prospective locations thoroughly. An extended vacation in your favorite locale during summer, winter, fall or spring can be quite a different experience.

Plan for the cost of healthcare
Healthcare costs loom for many retirees. Medicare isn't always free and doesn't cover everything. One study* stated that "A 65-year-old retired couple in 2021 could need as much as $300,000 for health care and medical expenses in retirement." Healthcare costs need to be a consideration in your retirement strategy.

*Investopedia.com, December 2021, Rebecca Lake, "How to Plan for Medical Expenses in Retirement"

Examine your retirement savings and investment needs
What does your retirement-needs analysis show? Are you on track or do you need to rebalance your plans and portfolio to meet your retirement goals? Could you make changes to the initial phase of your planned retirement lifestyle, to significantly reduce your annual expenses? Take that job mentioned above, for instance? Can you rein in spending and increase contributions to your current retirement account to grow sufficient retirement income?

It's important not to panic — you have options. Talk to a financial professional who can help you identify opportunities. The more you know, the more effective you can be at choosing how to set and meet your retirement objectives.
3 Helpful Tips for a Successful Estate Sale
What is an estate sale, and how does it work? An estate sale is a method of selling off the contents of a home. Most often, an estate sale is held after a death or other event that causes the inhabitants of a home to move out. Estate sales are typically open to the public and held by an organizer working on behalf of those who inherited the property and wish to liquidate it. Here are some ideas to consider as you plan an estate sale.

You may wish to hire an estate sale company
Organizing an estate sale can include a great deal of labor and organization. For family members, the many tasks involved can be emotionally draining and difficult to manage. Hiring an estate company can be the key to a good outcome. What should you look for?

1. Someone with a good reputation in the community.
Meet with two to three companies, and don't feel pressured to choose. Ensure the company is bonded and insured. The estate sale industry does not have a formal governing body, but professional associations such as The Better Business Bureau can help establish credibility. You can also ask for references.

2. Look at the company's level of service and get it in writing.
Choosing an estate company based solely upon lower fees or commission may not be helpful. One company may only charge 25%, but may expect you to pay for furniture to be delivered to the buyer. Another may deliver the furniture for you, provide online auctions and clean-out services for 35% commission. Many will manage the traffic flow and resolve pricing issues. Your contract can be crucial, so you may wish to look at every aspect before making your choice.

How exactly does an estate sale work?
Items are largely separated into categories and appraised based upon market value. The organizer typically places price tags on each item a few days before the sale. On sale day, the estate organizer ensures property and workers are coordinated, allowing shoppers in on a first-come / first-enter basis. Shoppers choose and pay via cash, check, credit or debit card. It is important to nail down payment details with the estate company in your contract.

After The Sale
Typically, the estate sale organizer has worked out the disposal of unsold items with you before the end of the sale. There are many options such as antique stores or online shops. The question of whether to sell or donate items to charity can be detailed in your estate company contract.







Knights of Columbus Home Office: One Columbus Plaza, New Haven, CT 06510



NOTE:

If you feel you have received this message by accident, or if you want to be deleted from further communications from me, please access the link below:

Unsubscribe